2018 Jenkins' Christmas Newsletter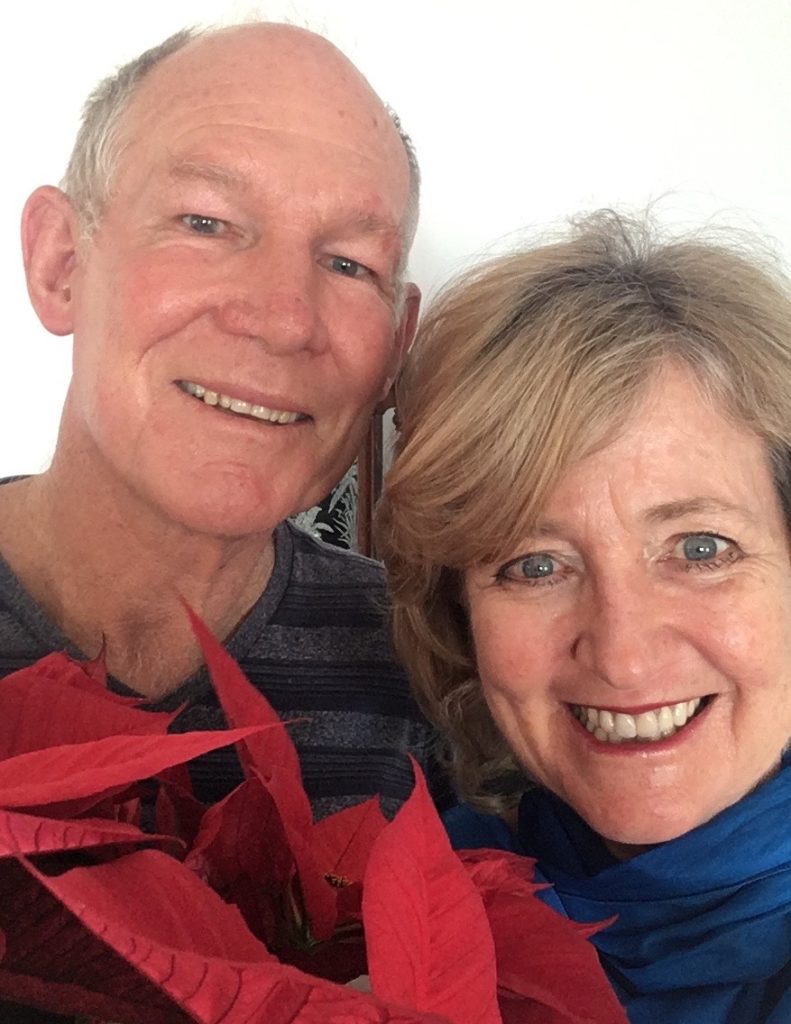 Dear Family and Friends
We hope you have had a wonderful 2018. Ours has been fuller than we expected, with a mix of highs and lows! We started with Vivian in and out of hospital after her heart surgery last December. Then, at the end of July, Mum fell and broke her hip. She also spent a few days in hospital getting a replacement, but has now almost fully recovered.
A happier theme has been Cats and Kittens. Viv's two Persian Chinchillas have produced 3 litters of four, three and two kittens. She managed to justify keeping one (Baymax) on the grounds that he was injured by a shelf falling on him. Actually he is very cute and much loved by the whole family.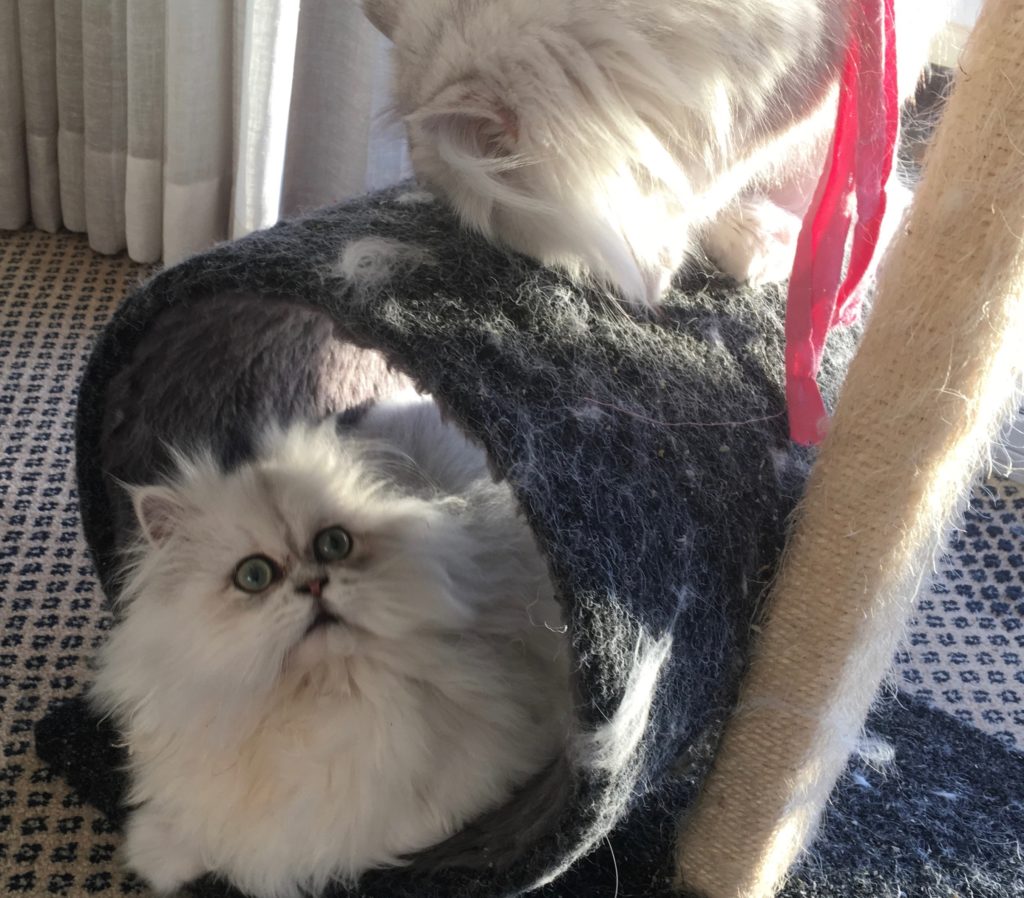 The backdrop to 2018 has been the stunning view of False Bay from our house. Our new home was built 70 years ago by Mr. Sly of H & S in Bulawayo. It is one level back and up from the Main Simonstown Road. Beyond that is the railway line and the sea! We have made a few modifications as we are sectioning the property, and Michael is buying the lowest of three levels. There has been much unpacking and sorting of stuff from our lives in multiple countries. But every morning and evening, and many times in between, we do pause and soak in the ever-changing splendour of the view.
I did my usual round of travelling, and Viv joined me for much of it. In all I visited Zimbabwe three times, Zambia twice, and Congo and Mozambique once each.This was the official year of my retirement, so Conferences in Lubumbashi, Gweru and Lusaka were very special. There were so many kind tributes, and touching moments. It has been a privilege to work for the last thirty+ years with such amazing people in diverse cultures and countries. Jean Kisimba Mpanga, Deon du Preez and George Kekelwa have taken over my church oversight roles.
My leadership at Midlands Christian Group of Schools has been split between Caston Musa and Daniel Pswarai. They have great vision for the schools and the country. Viv and I see our future in all of these areas as that of grandparents – praying, joining in the fun when we feel like it, and leaving the next generation to do the heavy lifting!
On our final return from Zambia Viv and I drove back through Namibia, and had a great time visiting Etosha, Swakopmund and Sossusvlei. Four weeks later, at the end of September, Michael and I joined David Handyside in Zimbabwe, where Ray Price arranged a great fishing trip on the Zambezi. Each of us caught at least one big tiger, and all of us had such fun – I haven't laughed so much for a long time. Sadly, while we were catching fish and watching Pel's Owls, the wheels came off the Zimbabwe economy, so we spent some nostalgic hours queueing for fuel in Chinhoyi. We feel so sad for all of our special friends in Zimbabwe as they endure yet another season of disruption and deprivation.
Vivian and Chrissie Lewis have been busy on and off all year re-writing the Sunrise Readers, which are also getting a complete artwork overhaul. The "girls" are very happy with the results so far: seven books re-written, and five reaching the market early in 2019.
We are surrounded at this time of year by so many friends holidaying in Cape Town, and have enjoyed a number of re-unions. Many more to come! Whether you are reaching these beaches or not, we pray you will have a special Christmas, and the Peace of God in 2019!
God bless
Peter and Vivian