What are the Sunrise Readers?
To find out more about the Sunrise Readers, and to gain access to a growing supply of free downloadable resources to support the Sunrise Readers, please click on this link to our Sunrise Readers Blog Page: https://sunrisereaders.wordpress.com/
The Sunrise Readers are a reading scheme. They are a delightful series of carefully structured reading books to be used in the teaching of reading in the first years of a child's education in English. The vocabulary accumulates gradually and the children are soon reading lively, interesting stories that are written and selected for their character building emphasis. The Sunrise Readers are relevant to the child's environment and experiences.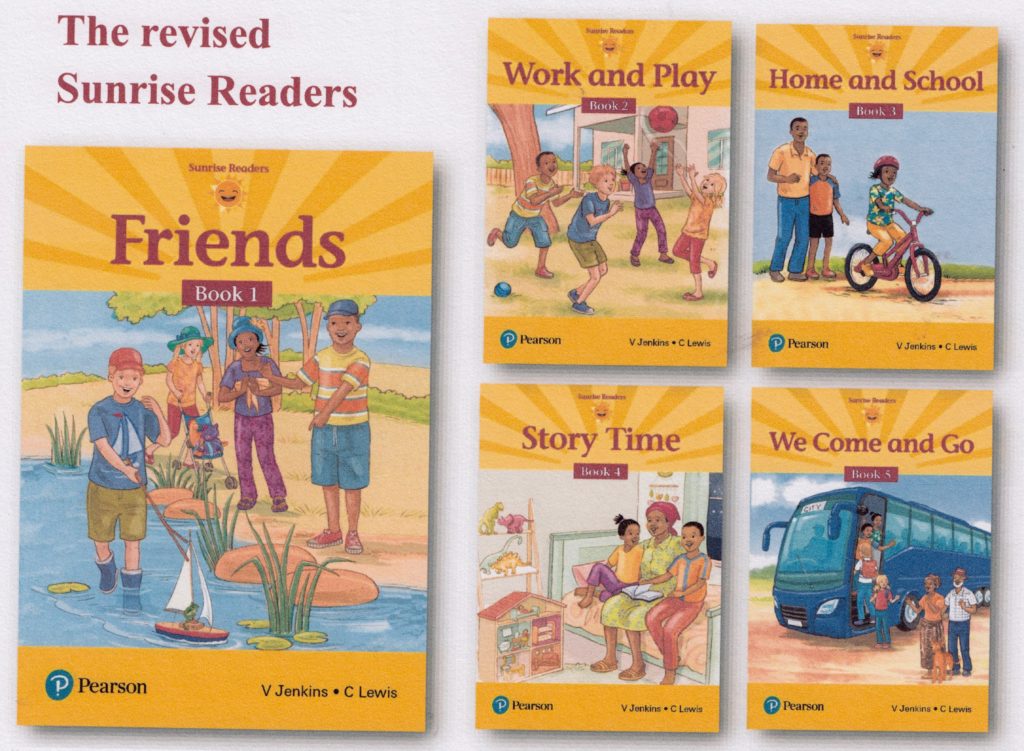 The revised, updated #SunriseReaders Books One – Ten are available from PEARSON/ LONGMAN offices in South Africa, Zambia, Botswana, Namibia, Kenya and Mozambique – contact details below. The original Books 11 – 20 and the Blue and Red #SunriseReaders are also available.
Orders in Zimbabwe should be made from SchoolBooks4Africa:
email: sales@schoolbooks4africa.com or call cells: 08677 189 607 or 00787 975 804.
South Africa:

sunrisereadersorders@gmail.com