To find out more about the Sunrise Readers, and to gain access to a growing supply of free downloadable resources to support the Sunrise Readers, please click on this link to our Sunrise Readers Blog Page: https://sunriseliteracy.com/
What are the Sunrise Readers?
The Sunrise Readers are a reading scheme. They are a delightful series of carefully structured reading books to be used in the teaching of reading in the first years of a child's education in English. The vocabulary accumulates gradually and the children are soon reading lively, interesting stories that are written and selected for their character building emphasis. The Sunrise Readers are relevant to the child's environment and experiences.
Sunrise Educational Publishing is based in Cape Town, South Africa. The revised, updated #SunriseReaders Books One – Ten are available in South Africa by emailing: info@sunriseliteracy.com or WhatsAPP +27 63 231 4561. Books 11 – 20 and the Blue and Red Books are currently being revised. Books 11 and 12 should be available in April 2023.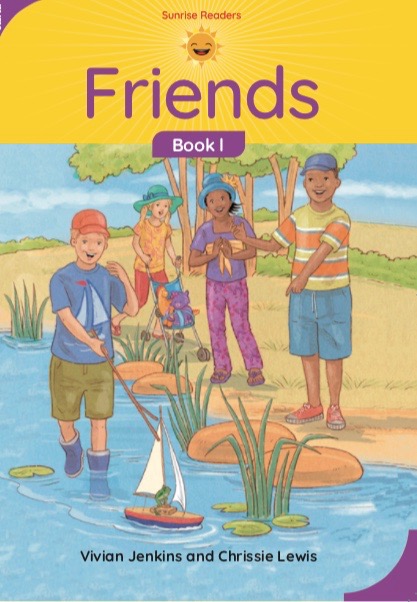 The Sunrise Readers were first published by Longman Zimbabwe, and we enjoyed a thriving relationship from 1985 until Longman Zimbabwe passed on all of their work to Pearson Education Africa (Pty) Ltd in June 2013. In January 2022, the authors of the Sunrise Readers (Vivian Jenkins and Chrissie Lewis) were informed that PEA were closing down. By June 2022, the authors had established Sunrise Educational Publishing (Pty) Ltd, with the sole purpose at this time of publishing the Sunrise Readers.
They bought their Intellectual Property from PEA, and began the process of rebranding the Sunrise Readers. This essential process involves removing all PEA copyright material from the books. The new rebranded books have been submitted for approval to the Ministries of Education in Zimbabwe and Zambia, and they are now ready for their first print run.
The rebranded Sunrise Readers are much the same in content to the revised Sunrise Readers Books 1 – 10, which were launched by PEA in 2018. Sunrise Educational Publishing has introduced a few exciting features which enhance these popular Grade One and Two reading books even further. For example – the back cover blurb. All new, cutting edge early childhood reading books include a "taster" on the back of the book, so that children can learn to do what adults do – scan the front and back covers to see what they are about to read.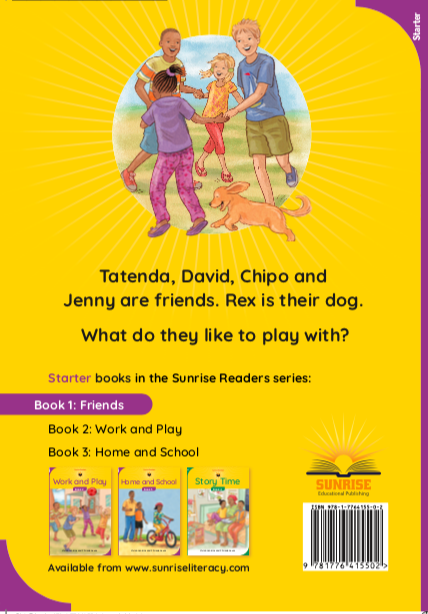 To access the free downloadable Teacher's Manual, click on the following link:
Orders in Zimbabwe should be made from SchoolBooks4Africa:
email: sales@schoolbooks4africa.com or call cells: +263 787 975 804; +263 8677 189607
Address: Block E Emerald Hill Office Park, 30 The Chase Emerald Hill Harare.
South Africa: info@sunriseliteracy.com