The revised, updated #SunriseReaders Books One - Five are available from PEARSON/ LONGMAN offices in Zambia, Botswana, Namibia, Kenya and Mozambique. Books 6 - 10 have been revised and are currently in production. The original Books 11 - 20 and the Blue and Red #SunriseReaders are also available.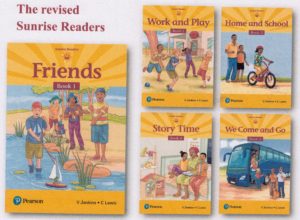 The new  Zimbabwe #Step Up English Grades 1 - 7 Readers add invaluable support to the Step Up English Grades 1 - 7 Learners' Books.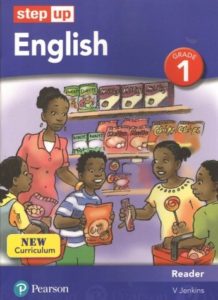 The Zimbabwe Step in Faith in Action Grade 7 Pupil's Book contains stories, illustrations, exciting activities, full curriculum coverage, language at the level of the pupil and structured week by week lessons.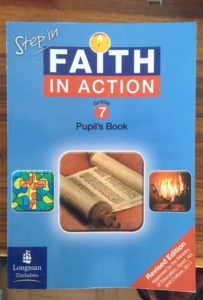 This is Vivian Jenkins' only published children's novel. An adventure story with a difference! Its setting is in Zimbabwe, somewhere in Matabeleland. The story is based on real life hear-say: A hangman is told of hidden treasure by a man on the brink of the gallows. A must-read for 9 - 14 year olds.